C.E.I. Services
Canby has diversified into offering other new services.  We will be able to offer different methods of pricing that will be able to fit your budget and needs.  We now offer Installation of Underground Injection systems approved by DEQ for storm drainage.  Also licensed and certified through DEQ for septic system installation.
Rental of equipment with operator for your home or business projects or improvements.
Excavation and Utilities
Excavation and utilities are some of the most important parts of Canby Excavating service.  Working closely with our teams and clients allows us to provide timely completion dates and cost effectiveness wile producing quality results for the customer.  We have three categories of focus for these services.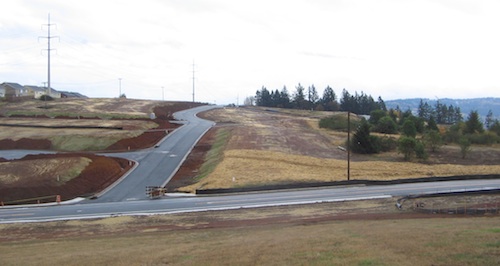 Subdivisions
With extensive experience in residential excavation, Canby Excavating has become one of the leading companies in Oregon for subdivision excavation and utilities work.
Canby Excavating has earned a reputation of quality public works projects with city, county, and state bodies through our first-rate work and our commitment to client relationships.
Commercial Building Sites
Canby Excavating offers our quality excavation and utilities services on commercial building sites to General Contractors, Owners, Consultants and Developers.
Septic Systems
With 30 years of experience, Canby Excavating is a seasoned team when it comes to septic systems.  We Currently offer:
New septic system installations
Septic system repairs
Tank replacements.
Small Projects
At Canby Excavating, we believe that excavation and utility services aren't limited to large and complex projects.  We offer services for a variety of smaller projects, including:
Driveways
House dig outs
Water and sewer line repairs
Power/phone/cable installation
Emergency Repair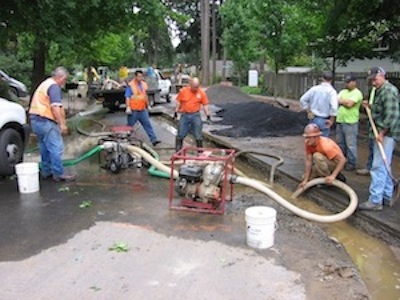 Emergencies sometimes arise that need to be dealt with immediately, so we at Canby Excavating offer after-hours emergency repairs for water, sewer, road and parking lot emergencies.
If you find yourself in need of such repairs, please contact Doug Stenerodden at (503) 209-7624.